ARPA FILM FESTIVAL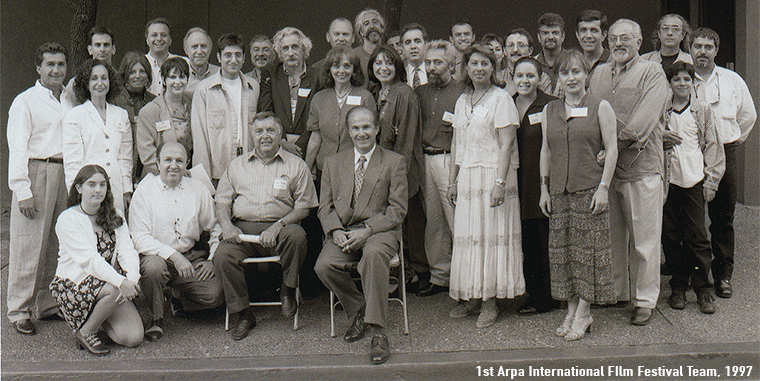 For the last 18 years Arpa Foundation continues to cultivate cultural understanding and global empathy in the heart of Hollywood, promoting independent filmmakers through its signature event – Arpa International Film Festival held annually every November in the Egyptian Theatre.
Through the years, many industry greats have taken part in Arpa International Film Festival as honorees, presenters, emcees, special award recipients, and attendees. Celebrities such as Atom Egoyan, Dean Caine, Alanis Morrissette, Leo Chaloukian, Vivica A. Fox, Roselyn Sanchez, Howard Kazanjian, Mardik Martin, Dana Daurey, Dean Haglund, Josie Davis, Alek Keshishian, Emilio Rivera, Hank Moonjean, Bob Papazian, Jim Hirsch, Cheech Marin, Tony Shaloub, Shorheh Aghdashloo, Arthur Sarkissian, Marilu Henner, Ken Davitian, Leo Quinones, Ara Keshishian, Marla Maples, James Duke Mason, Francis Fisher, Sid Haig, David Alpay, Raya Meddine, Heather McComb, Anoush NeVart, Haik Gazarian, Caroline Aaron, and many others. In the ever changing global media landscape, it is an honor to acknowledge the contributions of these many names in show business, but it is far more important to foster the growth of the new age independent filmmakers.
* VISIT Arpa International Film Festival OFFICIAL WEBSITE FOR MORE INFO.