Honorary Advisory Board
AFFMA Honorary Advisory Board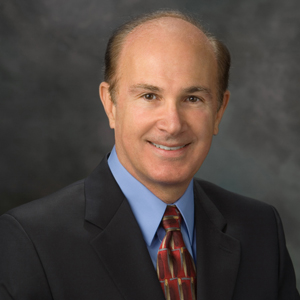 HOWARD KAZANJIAN is an accomplished film and television producer and entertainment executive. Kazanjian has produced several blockbuster films including Raiders of the Lost Ark and Star Wars Episode VI: Return of the Jedi. During his seven years as Vice President of Production at Lucasfilm Ltd., Kazanjian also oversaw the production of Star Wars Episode V: The Empire Strikes Back. Throughout his 40 years in the film industry, Howard Kazanjian has been privileged to work with some of cinema's finest directors. Kazanjian advanced his craft on many films as an Assistant Director and Producer working closely with legendary filmmakers such as: Alfred Hitchcock, Billy Wilder, Sam Peckinpah, Robert Wise, Joshua Logan, Elia Kazan, Clint Eastwood, Francis Ford Coppola, Steven Spielberg, and George Lucas.
Howard Kazanjian's films have garnered more than a dozen Oscar nominations and have won ten Oscars. He also won an Emmy for a TV documentary.Kazanjian is the co-author of eight books with two more to be published in 2015.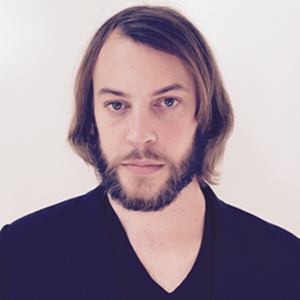 ANGUS SUTHERLAND – Vice President of Production and Development at Lotus Entertainment. Sutherland has over ten years of experience in the entertainment industry. He started his career at Spitfire Pictures, working on the production of such films as the Academy Award winning documentary "Undefeated," Grammy Award winner "Back and Forth," and Emmy Award winner "George Harrison: Loving in the Material World." Angus moved on to work in international and domestic distribution and sales at Exclusive Media, where he helped bring such titles as "The Women in Black," "End of Watch," and "Rush to Screen."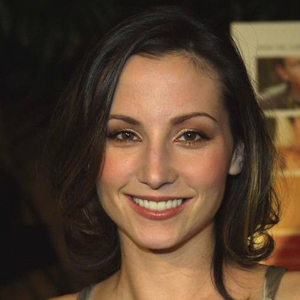 HEATHER McCOMB – Actress and producer who made her film debut as the lead in Frances Ford Coppola's "New York Stories". Since then, she has continued to work with some of today's most acclaimed directors including David Gordon Green, Bryan Singer, Martha Coolidge and Wayne Wang. Heather's feature film credits include: "Apt Pupil," "The Joyriders," "Oceans of Pearls," "Cornered" and many more. She also had notable television shows including; "Prison Break," "House M.D," "The Mentalist" to name a few.
Ms. McComb recently starred and produced "Battle Scars" which won the Founder's Choice Award at the 2015 G.I Film Festival in Washington D.C.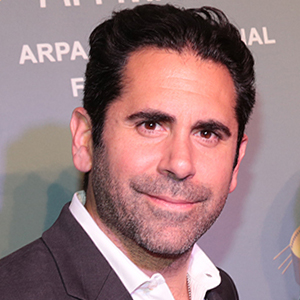 ARA KESHISHIAN – President of Production of Lotus Entertainment, started his career in the CAA mailroom. He is a graduate of Loyola Law School. As a motion picture agent at CAA, Keshishian's clients included Natalie Portman, Antonio Banderas, Kate Hudson, Jeffrey Wright, Jay Baruchel and Peter Kraus, among many others. He also worked very closely to help put together acclaimed inedependent films such as "Black Swan" and "Margin Call".
At Lotus, Keshishian has produced the Lionsgate/Roadside release "Maggie," as well as the upcoming Sony release "November Criminals" starring Ansel Elgort and Chloe Moretz and directed by Sacha Gervasi based on Steve Knight's acclaimed screenplay.
Keshishian is also an Executive Producer on upcoming features "Z for Zachariah" for Lionsgate and the Halle Berry starred "Kidnap" for Relativity.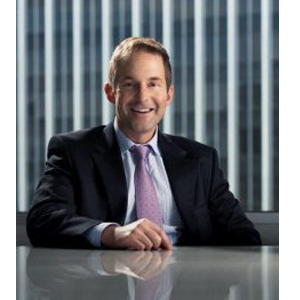 STUART MANASHIL – Literary agent in the Motion Picture department of WME. Manashil has spent the last six years at CAA and before that six years at UTA. Stuart has worked with and represents now many of the world's leading directors, writers and actors including Oliver Stone, Tommy Lee Jones, Ed Zwick, Robert De Niro, Benicio Del Torro, and many more.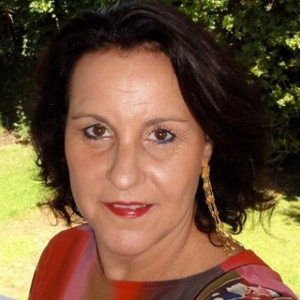 INGRID URICH-SASS – Producer, Director, Script Supervisor,has worked as a Script Supervisor in the film industry since 1988. Some of her credits include: Clear and Present Danger, A Walk in the Clouds, Harold & Kumar's Santa Stash, The West Wing, In Treatment, Curb your Enthusiasm, and many others. She has produced & directed a number of independent short films, and assisted new film makers in realizing their dreams. She has had the privilege of working with some of the best directors in the industry: Ridley Scott, David Jackson, Alejandro Gonzalez, Kenny Ortega, Philip Noyce, Jason Reitman, Lesley Linka Glatter, Brad Silberling, Bret Ratner, Rodrigo Garcia and many others. As a hobby, she does still Photography, and has been published in magazines, and print ads.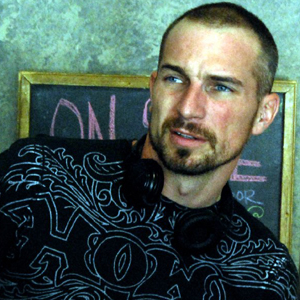 DANNY BUDAY – is an award-winning filmmaker who wrote and directed the feature film Battle Scars, starring Zane Holtz, Heather McComb, Ryan Eggold, with Fairuza Balk and David James Elliott. Acquired by TriCoast Worldwide at the American Film Market (AFM), Battle Scars world premiered as an official selection of the G.I. Film Festival in Washington D.C. where the film was awarded the prestigious Founders' Choice Award.
Danny graduated from the American Film Institute (AFI) masters directing program in 2005, where he wrote, directed, and composed the score for the award-winning thesis film Dependency, which was recognized as an official selection of the Los Angeles International Short Film Festival, the Cameraimage International Film Festival, official nominee of the A.S.C. Heritage Cinematography Award, and voted Best Student Film at the Dallas Deep Ellum Film Festival.
After from AFI, Danny was hired to write for Barry Josephson's production company Josephson Entertainment (Enchanted, Bones) and wrote an early draft of the highly-acclaimed adaptation Veronika Decides To Die for author Paulo Coelho (The Alchemist) and Sriram Das. Danny was subsequently hired to write for Academy Award nominated producer Michael O'Hoven (Capote).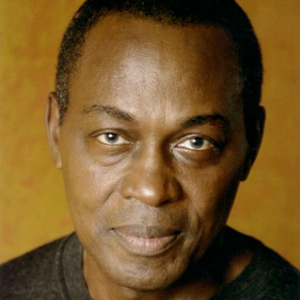 BASIL WALLACE – A native of Jamaica, West Indies, Basil grew up in New York. He attended Hempstead High School. He decided that he wanted a life in theater. His lifetime break came about when he auditioned for a Broadway play, "Front Page" starring Henry Ford, Estelle Parsons and Robert Ryan, and got the part. Wallace applied to Yale and NYU, and he was accepted by both Universities but he chose NYU because of its location and Lloyd Richards, famed " A Raisin in the Sun" director, who was teaching there at the time. The same summer, he was selected by Ellen Stewart of La Mama ETC. (Experimental Theater Co.) to become a member of her theater. He is now a lifetime member. For the next 20 years, Basil worked as an actor, director and writer in the theater. He also taught theater aesthetics for Lincoln Center for ten years, was the Director of Drama for School District 13 in the Bronx, NY, and Director of Mini-Mobile Theater for two years.
Mr. Wallace is a founding member and Artistic Director of the Caribbean American Repertory Theater. He also was director of the Yard Bird Players for three years.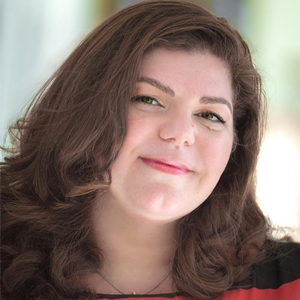 CHRISTINE JERIAN – In 2013, she joined the administration of Los Angeles Mayor Eric Garcetti as a Manager in the Mayor's Office of City Services. In that capacity, Ms. Jerian focused on policy and program development and outreach, working closely with the Los Angeles Public Library, the Department of Cultural Affairs, El Pueblo and the Department of Aging. Recently, she was tapped as Director of Domestic Violence Programs and Service under the Mayor's Office of Public Safety. Prior to joining the Office of the Mayor, Ms. Jerian worked in Seattle for an environmental conservation and restoration crew. She continued her public service career in Los Angeles with the Department of Neighborhood Empowerment helping to organize and engage communities to participate in the civic process. Ms. Jerian has also served the Southern California Associations of Governments, the Campaign for College Opportunity, the Office Los Angeles then City Councilmember Eric Garcetti, and Los Angeles City Councilmember Wendy Greuel.
Ms. Jerian holds an Executive Masters Degree in Leadership from the University of Southern California and a Bachelor in Art Degree in Urban Studies and Planning from the California State University Northridge. She studied abroad in Oxford, England. A Chicago native, She resides in Los Angeles with her family.


TODD MANDEL – Claremont McKenna College, Associate Director: Leadership Giving. Todd was, for its first ten years, Director of Community Development for the Fulfillment Fund, widely recognized as the top community based mentor program in California, where he developed a long-term fundraising plan and managed the development of the organization from 2 to 50 full-time staff while raising $4 million annually. He subsequently served for 7 years as president of Network Consulting Group, consulting nonprofits in fundraising, board development and organizational structure. He also served as Major Gifts Officer for the Drug Policy Alliance and Los Angeles Universal Preschool before taking his current position at Claremont McKenna. No stranger to the arts, as an actor, director and producer, Todd's work ranges from Shakespeare to Shepard and site-specific stages to promotional films.